Elevate your service dog handler game with our exclusive collection of t-shirts designed to showcase your unique bond with your loyal service companion. Crafted with comfort and style in mind, our Service Dog t-shirts are perfect for everyday wear.
ADA T-shirt Key Features:
Premium Quality: Made from soft, breathable fabric, our t-shirts ensure all-day comfort for both you and your service dog.
Statement Designs: Choose from a variety of eye-catching designs that proudly celebrate the vital role your service dog plays in your life.
Durable Prints: Our high-quality prints are built to withstand countless wash cycles, ensuring your t-shirt looks great for a long time.
Perfect Fit: Available in various sizes, our t-shirts offer a flattering fit for every body type.
Most Popular Service Dog T-shirt designs from MyServiceAnimal: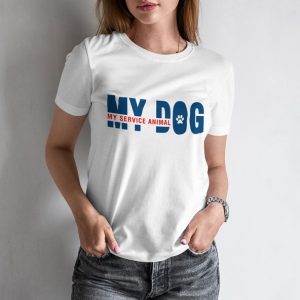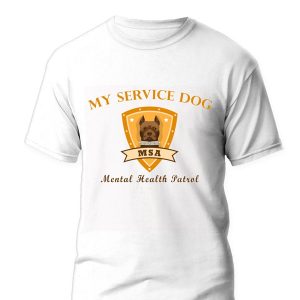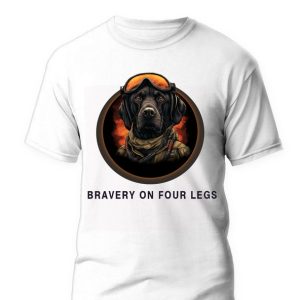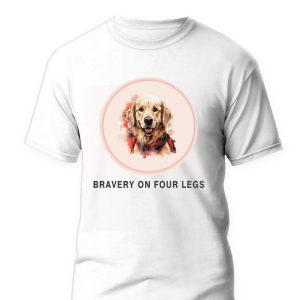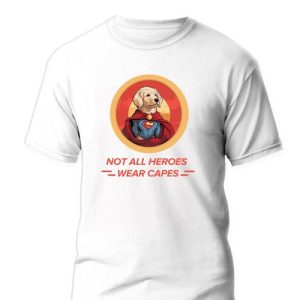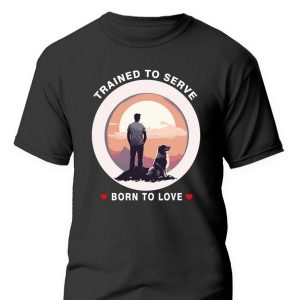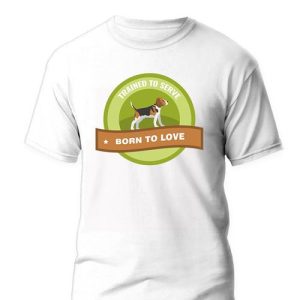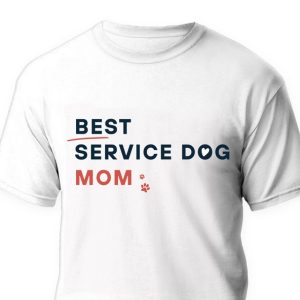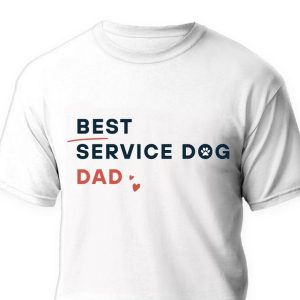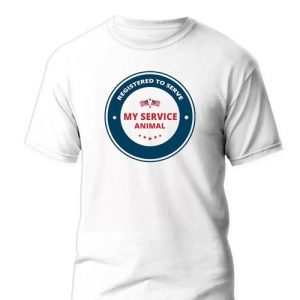 If you like our t-shirt templates and wish to order some animal handler hoodies, please visit our service animal hoodie page for more options and designs.
T-shirt size chart: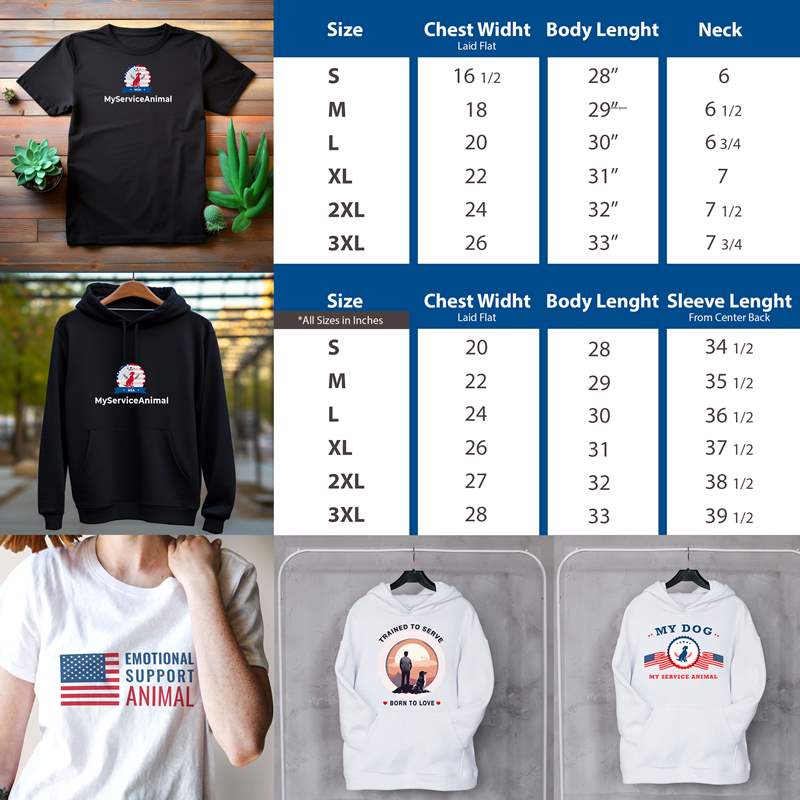 Whether you're running errands or attending an important event, our service dog handler t-shirts will keep you looking stylish while highlighting the incredible partnership between you and your four-legged friend. Show the world your pride and gratitude with every step you take.
Order yours today and wear your love and appreciation for your service dog with pride!
Description Last update:
October 11, 2023